Introducing: The Tillmanator Box Cardercycle 1000!
Jim has completed the redesign of my box carder.  I have been asking for this contraption since we joked about how awesome it would be.  I should have known better than to joke and pose what I'd known he'd take as a challenge [wink, wink].  This is exactly the reason he and I are made for each other! My inspiration plus his perspiration equals Awesome!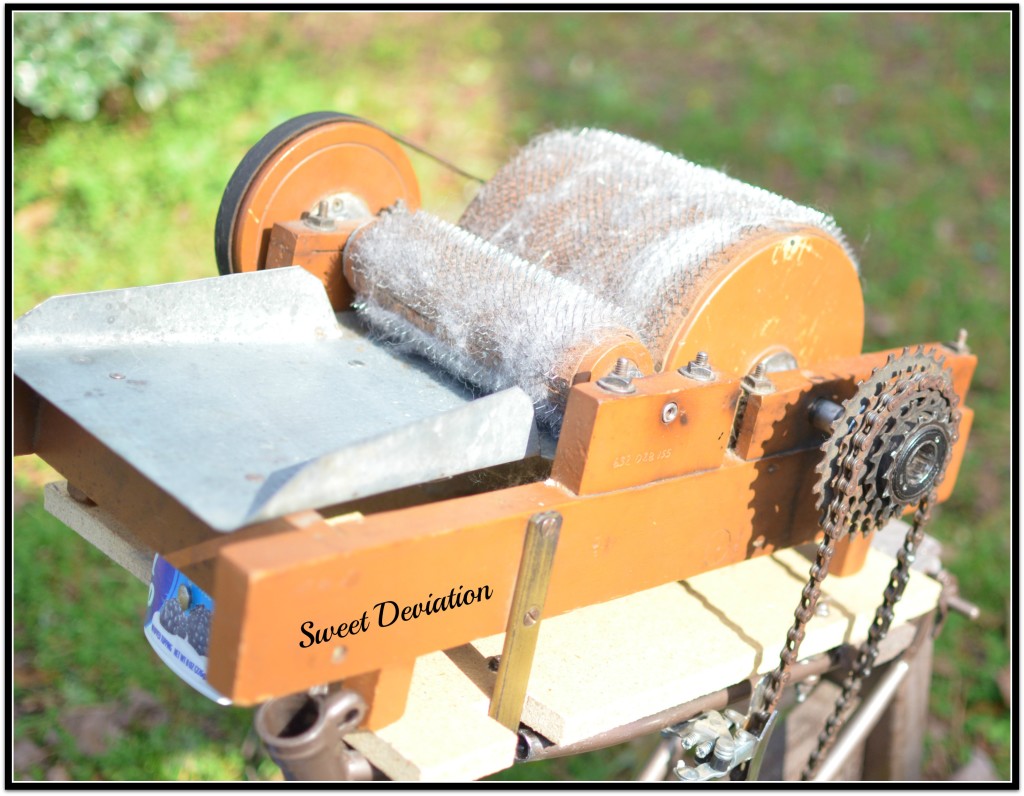 There are those of you who will not know what this contraption is used for (roughly 99.9% of you) and then there are the small handful of you who wished you could take it for a spin, or better still, make one for yourself.  If you fall into the latter category, I am pleased to share that Jim has uploaded a pretty great tutorial here.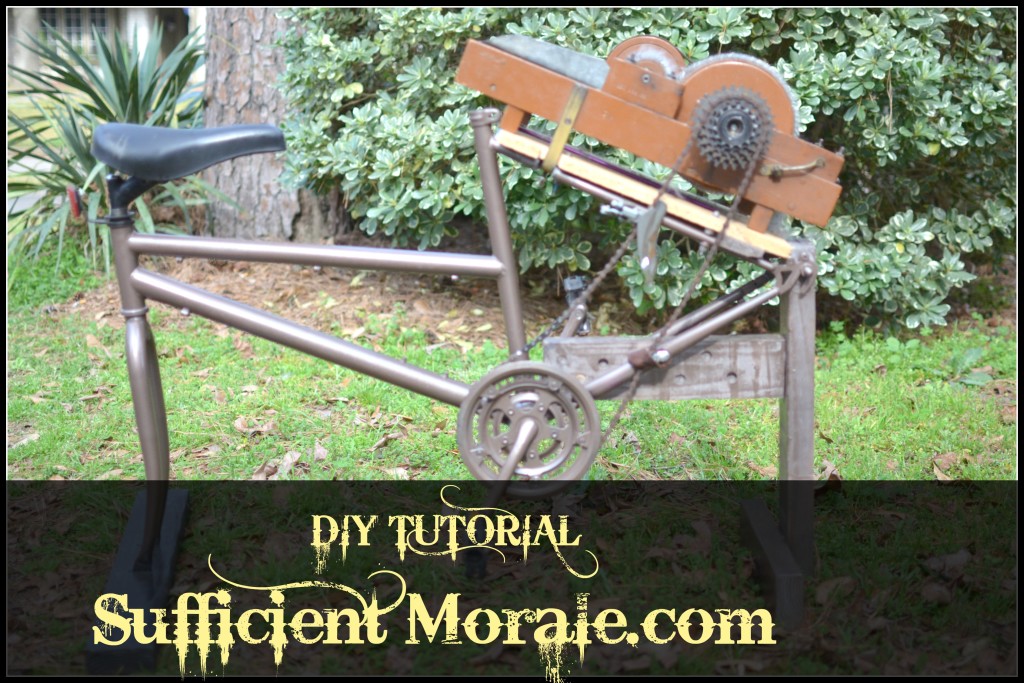 Jim is taking it for a spin and all appears to working perfectly.  I was able to clean some pretty dirty Angora (note to self: never use pine dust in hutch again.) with very little effort. I had really considered throwing the wool out because it was too tedious a job to hand pick and clean.  A few runs in the carder and sawdust was flying everywhere!  Now my wool is ready for felting.