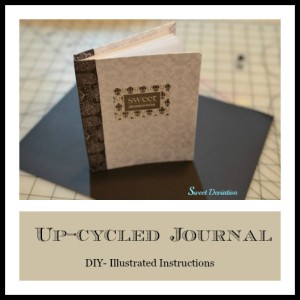 This Valentine Journal is a great personalized gift.  They come together quickly and require minimal supplies. Really, most people have all the necessary items on hand.
Let's get started…
Supplies:
cardboard scraps (this example is a corrugated scrap I had lying about).
scrapbook paper of your choice.  (you could use comics or print a design).
Adhesive  of your choice
regular printer paper
heavy duty thread
needle
awl
binder clips
Binding our paper
First, cut paper in half.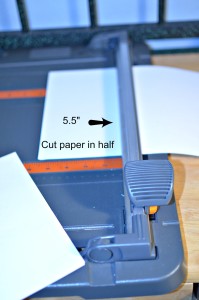 Now fold paper in half (do this 3-4 at a time).  It should look like this: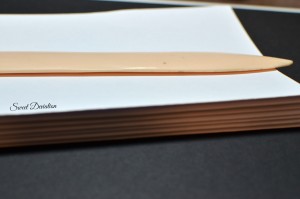 Use binder clips to hold paper in place while you punch holes with the awl.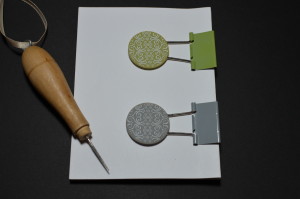 or use one of these for speedier results 😉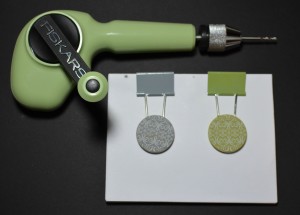 Punch three holes along the folded end. You can see the holes I drilled if you squint or grab a magnifying glass. Sorry :/  Use a bit of thread to secure the papers together by sewing in and out of the holes. Bind tightly.
Next, you will place a generous amount of glue along the folded ends.  Set aside to dry while we cut our cardboard to size.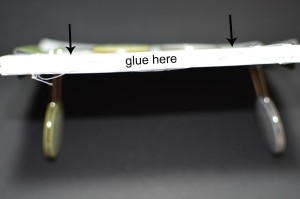 Cutting and Covering the Covers and Spine
You will cut two covers. These are 4 3/4 X 6″.  Don't forget the spine (not shown). The size of the spine should be the thickness of your bound paper (above).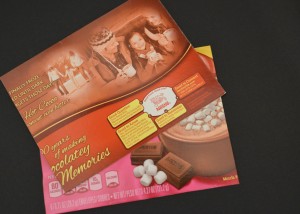 Place your covers and spine onto the scrap paper. Give yourself an inch around on all sides.  Apply an even amount of glue to the underside of the covers and the spine.  Be sure not to put too much on otherwise it may wrinkle.  Press evenly on both sides and get rid of any bubbles or wrinkles before glue dries. (read: act quickly!)
After the cardboard is glued to the paper, glue down the corners like this:

Fold and glue the sides. It should look like this: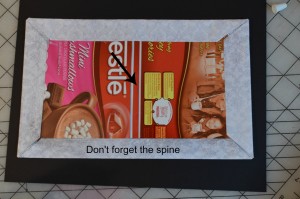 or this: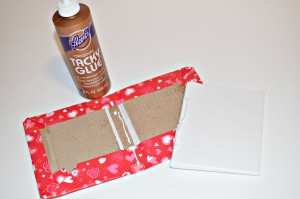 This is a good time to add trim to spine (if desired)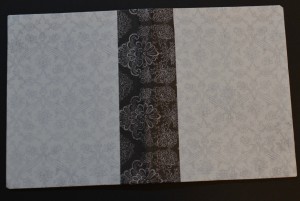 Now the fun part….Glue the bound paper inside of the covers.  Attach it directly to the spine pressing down firmly.  Use binder clips (I used cardboard scraps to prevent dents from the clip).  Now the hard part….wait…..keep waiting…just a few more minutes..resist the urge to open this up.  This should take 5 or so minutes to set, but may vary depending on the glue you used. (I use Aleene's Tacky Glue)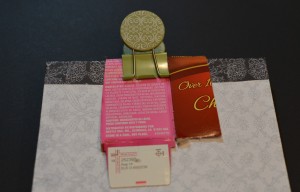 You are almost there!  You may have noticed that the insides are still pretty icky. No worries, just cut some paper to fit and….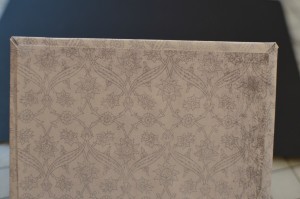 VOILA! You just made a book!  Add some decals or decorations for added  pizzazz.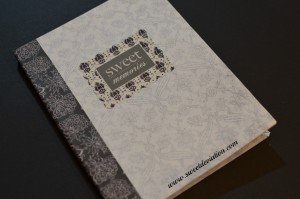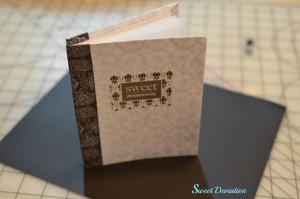 I hope you enjoyed this tutorial.  Please leave comments below.
XOXO,